02.14.14
Printed Matter
Horrible Bodies is now available at Printed Matter.
12.30.13
Shoplifters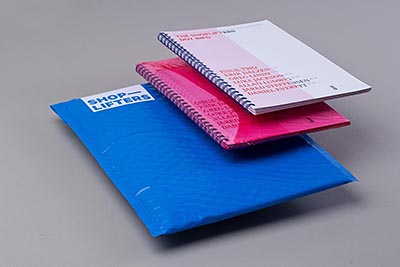 Shoplifters Issue 2 out now! Designed by Davis Ngarupe, featuring myself along with Greg Lindy, Luke Jackson, Allan Ludwig, Jared Steffensen and Daniel Everett. Pick up a copy at theshoplifters.info.
10.31.13
Horrible Bodies
New book has been added to site and is available for purchase in limited supply.
10.12.13
Family Dinner
I have a couple pieces in Family Dinner group show.
October 17, 2013, 8:00pm - 10:00pm
2 Days Only! Come One, Come all!
BHQFU
@ 34 Ave. A Between 2nd and 3rd St.
09.15.13
All of the Above
Black Flag/White Flag will be in the group show All of the Above.
Curated by Michael Berube and Keena Gonzalez
Exhibition Dates: September 13-October 25, 2013
Artists' Reception: Thursday, Sept 19, 7-9pm
Location: Church of St. Paul the Apostle
405 West 59th Street New York, NY 10023
05.10.2013
TAMIZDAT
Family Business gallery and New Holland present TAMIZDAT
18 May – 1 June 2013, New Holland, St. Petersburg, Russia

I will have a couple of pieces in TAMIZDAT, an independent press exhibition presenting around 400 text-based, self-published art pieces from all over the world.
10.28.2012
A Survey of a Familiar Object
I am participating in a group show at Aviary Gallery in Jamaica Plain, MA opening November 1, 2012. Please stop in if you are in the area.
10.06.2012
Secret Decoder Ring
October 11-27, 2012
Opening: October 11, 6-8pm

hpgrp gallery
529 West 20th St. 2W, New York, NY 10011
07.14.2012
MFA
Completed my MFA in May. Works from my thesis show have been added: Portal, Practice, and Portrait.
06.01.2012
Small Prints
Humble Arts Foundation and The Magenta Foundation present Small Prints featuring works by Adam Burton, Adam Krause, Alexander Harding, 
Alexander Perrelli, Amelia Bauer, Amy Elkins, 
Andrew D Musson, 
Andrew Fladeboe, Anthony Smith, 
Barnett Cohen, Beatriz Diaz, 
Ben Alper, 
Bobby Davidson, Cait Oppermann, 
Carmen Kende, Curtis Hamilton, Erik Dalzen, Erik Schubert, 
Grace Kim, 
Grant Willing, 
Heather Cleary, 
Ian Hall, Jacob Koestler, 
Jen Davis, 
Jessica Harvey, Jon Phillip Sheridan, 
Joshua Simpson, Joy Drury Cox, Kirsten Harkonen, Lauren Marsolier, Leah Oates, Liz Nielsen, 
Magali Duzant, Marc Fichou, Maury Gortemilller, 
Melanie Flood, 
Millee Tibbs, Nat Ward, Quinn Gorbutt, Rachel Stern, Robin Myers, Rose Dickson, Sam Logan, Sara Cwynar, Scott Grover, Shane Lavalette, Tommy Kha, Tracy Hoffman, Yoshi Kametani, and Zach Nader, curated by Amani Olu and Jon Feinstein.

Opens: JUNE 8, 7–10pm
Two Battery Wharf — Main Floor
Boston, MA 02109
05.12.2012
Thesis Show!
Please join me Spring 2012 Hunter College MFA Thesis exhibiton. I will be graduating along with 30 other talented artists and would love to see you at the exhibition.

May 16 - June 16, 2012
Opening Reception: Wednesday, May 16, 6-8pm

Times Square Gallery
450 West 41st Street
New York, NY 10036

Gallery Hours: Tuesday - Saturday, 1-6pm
02.29.2012
Brucennial 2012
The Bruce High Quality Foundation, Vito Schnabel & Erik Dalzen invite you to the opening of the single most important art exhibition in the history of the world. Ever.

BRUCENNIAL 2012
Harderer. Betterer. Fasterer. Strongerer.

Opening February 29, 6-9 pm
159 Bleecker Street, NYC
Exhibition runs March 1-April 20
Wednesday-Sunday, 12-6 pm
02.01.2012
Peripheral Visions
Peripheral Visions: Italian Photography in Context, 1950s-Present opens February 3 at the Bertha and Karl Leubsdorf Art Gallery at Hunter College. I helped organize the exhibit and contributed an essay to the catalogue. Show runs through April 28.
07.25.2011
Artist Books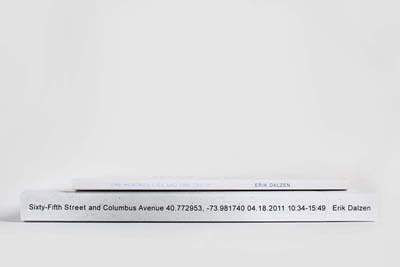 Web site has been updated to include artist books. Two titles are currently available for pre-order, Sixty-Fifth and Columbus Avenue and One Hundred Lies and One Truth. Books will ship towards the end of August.
06.11.2011
Opening Rejection
June 18, 2011, 2-8pm
Bedford Ave betw. No. 9th & No. 10th
Brooklyn, NY

Ugly Art Room has constructed a 6' x 6' x 6' structure on Bedford Avenue in Brooklyn. This claustrophobic cube houses the miniature works of 17 artists. Each artist has been given 5" x 5" wood panels pre-drilled with a hole in each. Completed works are bolted to the interior walls of the "gallery" and the public is welcome to enter the cube to be a part of the unsettlingly awkward "opening rejection."

Ali Aschman, Elana Adler, Joe Ballweg, Melissa Bartlett, Lisa Bauer, Scott Chasse, Barry Chesser, Erik Dalzen, Kyle R. Garnett, Jackie Hoving, John Kesling, Jac Lahav, Michael Aaron Lee, Michelle Mackey, Allison Maletz, Kate Nielson, Ramón Urenia, Jing Wei
04.20.2011
Open Studios Spring 2011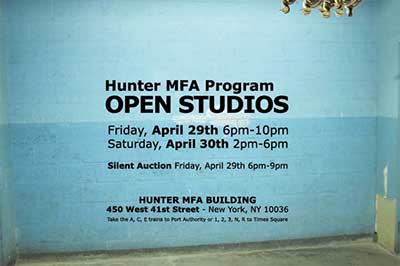 Friday, April 29th 6pm-10pm
Saturday, April 30th 2pm-6pm
Silent Auction Friday, April 29th 6pm-9pm
Hunter MFA Building
450 West 41st Street
New York, NY 10036
Take the A, C, E train to Port Authority or 1, 2, 3, N, R, Q to Times Square
03.03.2011
Hyperallergic
Write up for Landing Jam featured on Hyperallergic including pictures and video from the show. Thanks to everyone who was in attendance.
02.21.2011
Landing Jam
Several pieces from Overdrawn to be featured in:
Landing Jam: Edge Tension and Implied Release on the Last Landing
Sunday, February 27, 2011, 2-5pm.
139 Dupont St. #3
Greenpoint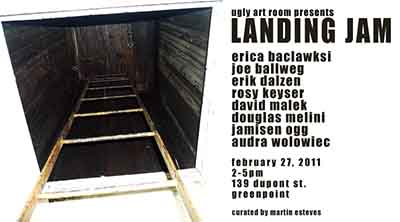 01.15.2011
Overdrawn
Website has been updated with current body of work. This is work in progress with additional examples and a statement to follow forthwith.
12.10.2010
Inanimate Pictures
I have a piece from Some Things included in Inanimate Pictures at Guild Gallery II. Show is open December 16 - February 25, 2011. Reception is December 16 from 6 - 7:30pm.

11.17.2010
Fall 2010 Open Studios
Time again for Hunter MFA Open Studios. If you are in town please come and say hello. November 19th and 20th: 6-10pm Friday, 2-6pm Saturday.
09.27.2010
October Shows
I have some work opening in two shows this weekend. If you are around please drop in a check them out.
I will be debuting new work in the Cinderella show that is part sculpture part happening part collaborative art experience. It is sure to be a blast.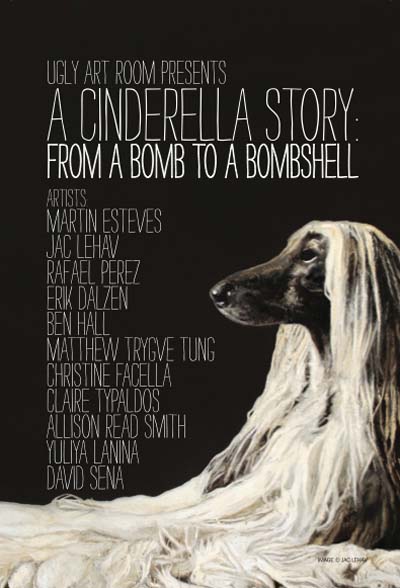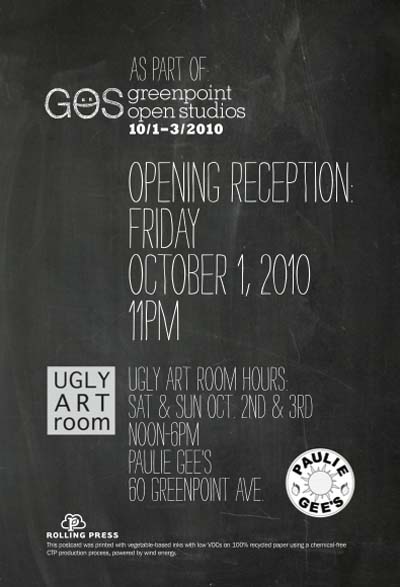 The Girls and Boy show will have a few pieces from Commodities which will be the first live auction rendition to date. Bidding will start at $1 and will be open during the duration of the show so be sure to drop in and place your bets.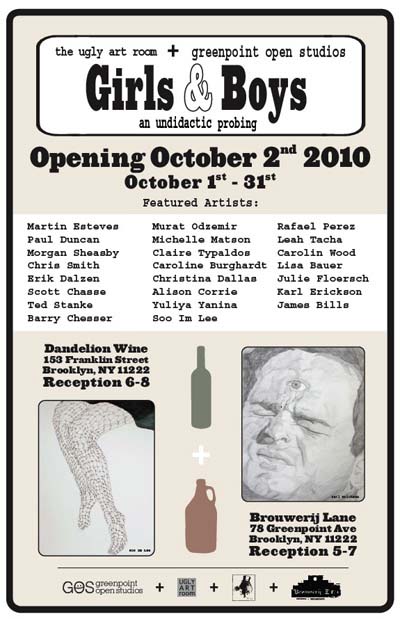 08.18.2010
New Studio
Happy to have this new little home away from home. Studio visits welcome.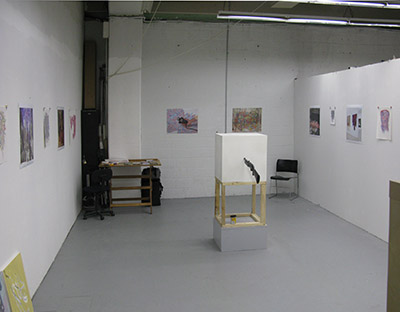 06.14.2010
Around the Web
A handful of links:
We Love You So, Journal, I Like This Art, Horses Think, Cigarettes and Purity, Don Relyea's Blog
04.28.2010
Some Things From Open Studios
Here is a little peek of Some Things on display during Open Studios in case you missed it or if you want to relive it.

04.16.2010
Open Studios 2.0
The MFA program at Hunter College will be opening its doors once again to the public. Two nights, lots of art, silent auction, etc. Please come and say hello.
Friday April 23, 6-10PM
Saturday April 24, 2-6PM
450 W 41st St. New York, NY 10036
Take the A, C, E trains to Port Authority or 1, 2, 3, N, R to Times Square
11.15.2009
Open Studios
I am excited to be exhibiting this weekend along with the hundred and something other MFA students at Hunter College during Open Studios. Please come and check out my latest work and that of my peers. It is an excellent time to see the behemoth that is the MFA building and to peruse the bouquet of work found within.

10.01.2009
Studio Visit
I enjoyed my inaugural studio visit (apart from faculty and peers) today with Sharon Lockhart.
09.28.2009
In Real Life
After being smitten with the work of Joachim Schmid several years ago, it was wonderful to be able to meet with him for lunch today.
09.09.2009
Studio
I am all moved into my new studio. Contact me if you are interested in a studio visit or would like to have your portrait taken.
09.01.2009
Hunter College
I commenced studies at Hunter College, working toward my MFA.
08.31.2009
erikdalzen.com
Welcome to my new web site. Thank you for internetting here.